Hot Looks to Keep You Warm
Hot Looks to Keep You Warm
The fireplace won't be the only hot thing this Winter
What better colors to wear this winter season? Nudes, reds, shimmers, and whites are your palette best friends this time of year. Not only do these colors embody and represent the warmth, but they work so well with each other as well which allows you to blend them together to create eyeshadows that pop out. Complimentary colors off the Crystal Hearts Deja Vu palette like Dorado and Smoky Quartz blend so well with each other to the point where they were basically made for each other. The warm toned colors were made for this season, even though they stray from the nude fantasy one creates onto a more warmer bright look, these eyeshadow blends will also compliment what you're most likely to wear this season by staying warm from the freezing cold air.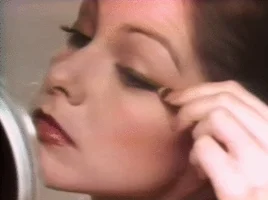 Getting Started
The best eyeshadow looks are thoroughly thought through with enough prep beforehand such as setting enough primer on the eyelid for the eyeshadows to fully pop out. The cleaner and more adaptable your canvas, the more effective your work will result which showcases your talents and passions to the fullest.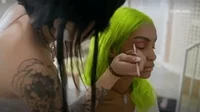 Lighter shades go on first because one of the major rules when it comes to makeup is to transition from light to dark. This is due to the fact that it is easier to go from light colors into darker colors as it is harder to go from darker to light without ruining the image. Going from the shades Sage, Aurum and Dorado to the shades Smoky Quartz, Garnet, Jet Nut, and Black Diamond create a perfect blending transition in order to create magnificent eyeshadow blends that will have your and our eyes gazing!
Kisses, We're Almost Done!

Now the eyes can't steal all the spotlight! If you're going to explain your sickening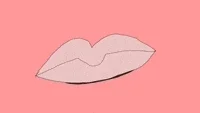 look to your friends and family, you're going to need a pair of sickening lips to do the talking. Not sure how your lips are gonna look? Take a lip liner of your choice in correspondence to the lipstick of your choice, that way the colors are matching and you're not lining with red when you're going to apply a blue lipstick right after, not that there's anything wrong with that. Once the colors blend with each other and look nicely on your lips, feel free to add some gloss on top for that shining radiance to emit, or you know, staying matte is just as fierce so regardless of the path of you choose, the lips will be covered with passion.